Woman Gangraped, Private Parts Mutilated For Rejecting Marriage Proposal In Haryana
In a shocking crime reminiscent of the Delhi's Nirbhaya gangrape case of 2012, a woman was gangraped and murdered in Rohtak Haryana on Tuesday. The crime came to light on Friday after her mutilated body was recovered.

Police said the attackers mutilated her private parts after the rape and ran a vehicle over her face. The victim was identified based on a missing complaint filed her family.
According to the victim's family, the girl was abducted by seven men including a neighbour, who had been pressurising them to get her married to him.
On May 9th the victim who worked in a private company was abducted from outside her workplace and taken to a deserted place where they took turns to rape her.
The forensic reports suggested that the victim was mutilated with sharp-edged weapons.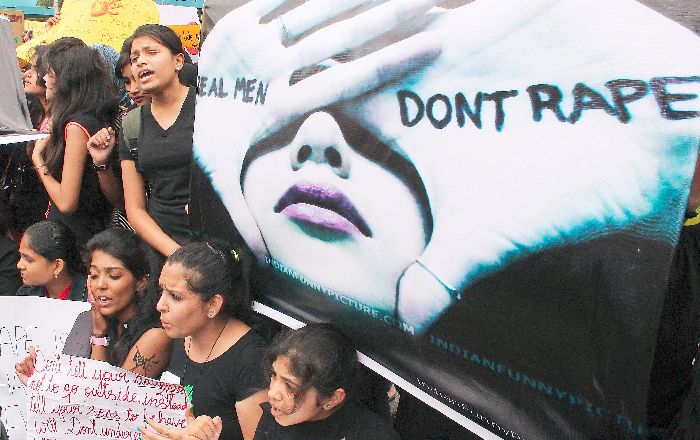 REPRESENTATIONAL IMAGE
"The victim was tortured and her body was mutilated after the gang rape. She was killed after being raped involving at least seven people. Her skull was smashed in a way which indicates that she was run over by a vehicle in order to hide her identity," the forensic team has stated.
By BOBINS ABRAHAM