West Bengal May 14 Municipal Elections - BJP Demands CCTVs at Polling Booths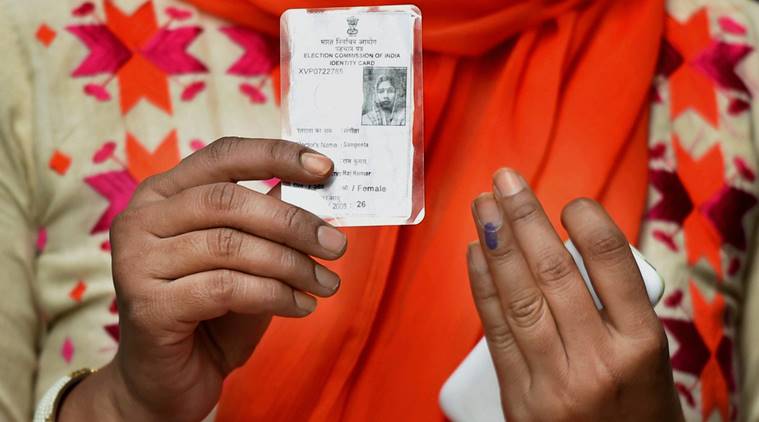 The BJP on Wednesday demanded installation of CCTV cameras inside every polling booth set up for the May 14 municipality elections. Elections are due in Darjeeling, Kurseong, Mirik, Kalimpong, Raiganj, Domkol and Pujali municipalities, spread across five districts. A state BJP delegation on Wednesday met state Election Commissioner A K Singh and put forward their demands. The party has also demanded that central paramilitary forces be deployed for the upcoming election.
"We have asked the state election commissioner to ensure 100 per cent installation of CCTV cameras to monitor any kind of electoral malpractice during polling. From our earlier experience, we have also reminded him to check whether those cameras are placed properly. Most of the times, CCTV cameras face either walls of the booth or the entrance. We have specifically asked him to ensure proper CCTV coverage, otherwise keeping CCTV cameras would be useless," BJP leader Sisir Bajoria told The Indian Express.
Bajoria said the poll panel had assured them that appropriate steps would be taken to set up CCTV cameras.
The BJP also asked for deployment of central paramilitary forces to ensure a free and fair election.
"In regard to the deployment of central forces, the state election commissioner said that as per the state election commission law, he cannot ask for central forces. Only state government can ask the Centre for forces. However, he assured that he would ensure tight security arrangement with state police forces," Bajoria said.
The party also apprised the poll panel of alleged efforts by TMC to "intimidate" BJP candidates. "Two of our candidates were threatened at gun-point to withdraw their nomination in Raiganj. Several of our workers have been threatened with dire consequences if they continue campaigning. How can free and fair election be held under these circumstances?" said Bajoria.