Bengal municipal polls: Out of options, Congress and CPM come together again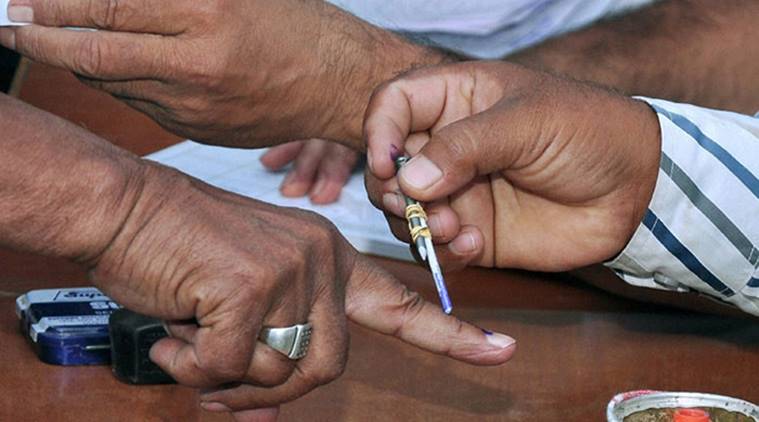 Photo for representational purpose (File)
Although their experiment in the 2016 assembly elections had failed, the Left Front and the Congress have once again come together for Sunday's municipal elections in West Bengal. It is not a formal alliance: the Congress calls it a "seat-sharing strategy" while the CPM calls it an "exercise to unite all democratic forces" against the Trinamool Congress and the BJP.
The understanding is in three municipalities in the plains — Raiganj (north Dinajpur), Domkal (Murshidabad) and Pujali (South 24-Parganas) — while elections are also being held to four municipalities in the hills.
In 2016, the Trinamool's victory in 211 of the 294 assembly seats had left the Congress with just 44 and the CPM with 25. It brought the Bengal CPM under attack from the central committee, which decided there would be no alliance with the Congress. As such, the Bengal CPM does not describe the current understanding as an alliance.
"There is no alliance and it can't be called seat sharing. This is just an exercise to ensure that all democratic forces come together to fight against the misrule of Trinamool Congress and the communal politics of the BJP," says CPM spokesperson Mohammad Salim, also MP from Raiganj which is going to polls. Jadavpur MLA Sujan Chakraborty echoes Salim: "We are simply trying to get people together — all the democratic forces together. It's not about seat sharing. It's a larger fight against an undemocratic Trinamool Congress and a communal BJP,"
The Congress has been more open about it. PCC general secretary O P Mishra says a seat-sharing module has been worked out with the Left. In Raiganj, traditionally a Congress bastion until it elected Salim, the Congress will contest 18 seats and the CPM nine, he says. In Domkal, part of PCC president Adhir Ranjan Chowdhury's home district, the Congress will contest 10 and the CPM 11; in Pujali, each will contest eight seats.
"The seat sharing is based on which candidate is likely to win," says the Congress's Mishra. "In Raiganj, Salim is MP while the Congress has been strong for decades and in the last elections we captured 60 per cent of the municipality. There are pockets where the Left Front is strong and the CPM has fielded candidates."
In both Domkal and Raiganj, a number of Congress leaders have switched over to the Trinamool Congress. "It is true that the Trinamool Congress has made major inroads, so it becomes even more important for the Opposition to come together," Mishra says.
"Honestly, neither the Left nor the Congress has a choice," admits a CPM worker. "If we can't come together, then the Trinamool will sweep the polls or, worse, the BJP will gain ground. As far as the central committee is concerned, its directions were specific to state and national elections, while municipal polls are very local."
Written by Esha Roy
Indian Express