Two Daughters Break Stereotypes as they Carry their Father on their shoulders to Funeral Pyre
A mere thought of women in India brings about innumerable images of curtailed lives that they are made to live in the rabidly patriarchal system in place for centuries. While a section of women has taken upon themselves to question the existing system, there still remain many hurdles to be crossed for women.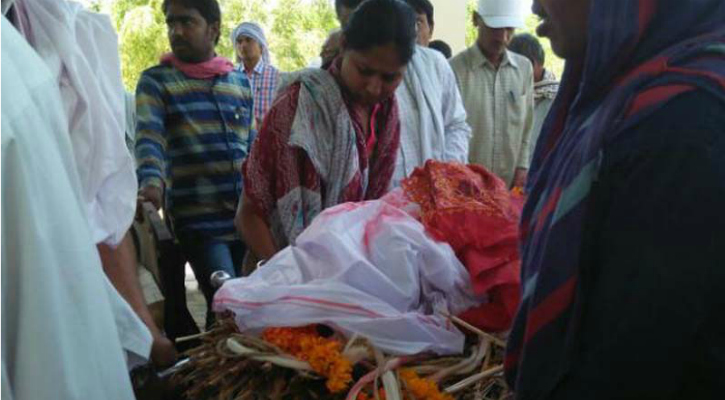 In India, women are not allowed to see the cremation of any male member of their family. Women are not even allowed in the graveyard. Wives, mothers and daughters, therefore have been left devoid of seeing their Husbands, Fathers and Sons until the last moments of their physical existence in the world. This has been a matter of debate for the longest time now. While some follow the age-old belief that women cannot handle the grief, many argue that the with time, women are emotionally stronger than men.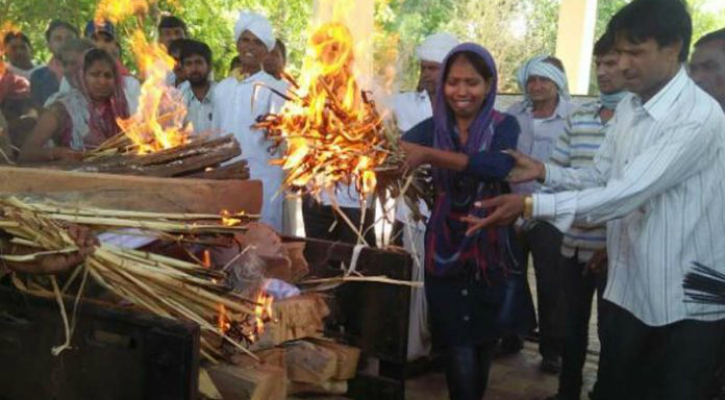 In Hindu society, usually, only the son or a male member of a family gets to perform the last rites for someone who passed away in a family. And while most of the people in India still think that birth of a daughter as not a good news, it was not the case with Nanjibhai. In what seems to be a major breaking of norms of rituals, daughters of a school clerk in a small town called Bhildi in North Gujarat, decided to carry their father's mortal remains to the funeral pyre. Nanjibhai Prajapati passed away was blessed with six daughters and no sons.
His two daughters - Santosh and Manjula - decided to carry the remains of their father on their shoulders, which again, is a rite performed only by men. The daughters together went through the Hindu cremation rituals and bid farewell to their father.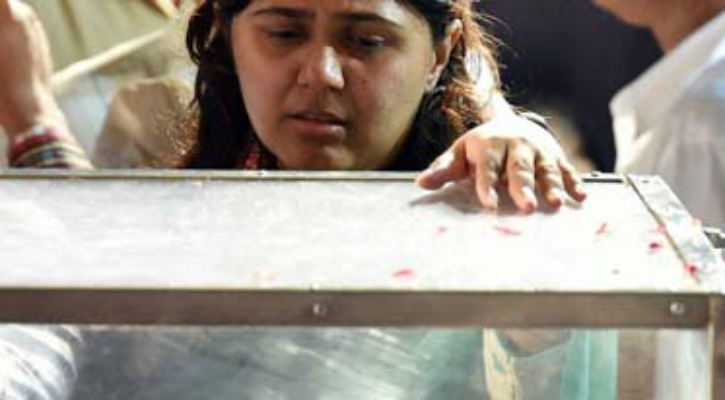 FOR THOSE WHO HAVE A GIRL AS THEIR ONLY CHILD, THE LAST RITES ARE PERFORMED BY OTHER MALE MEMBERS OF THE FAMILY. WHEN POLITICIAN GOPINATH MUNDE PASSED AWAY, HIS RITES WERE PERFORMED BY HIS DAUGHTER PANKAJA MUNDE; AN INCIDENT WHICH BROKE STEREOTYPES AND PUSHED THE IDEA OF DAUGHTERS TO CREMATE THEIR PARENTS.