Traffic Cops Will Slap Rs 10000 Fine On Those Who Dont Let Ambulances Pass On The Road
Let's face it, road safety and the callous attitude of motorists has plagued Indian roads for a long time now and very little has been done to change things. But with Lok Sabha's recent move to bring in 'radical' reforms to the nearly 30-year-old Motor Vehicle Amendment Bill, looks like we are heading in the right the direction.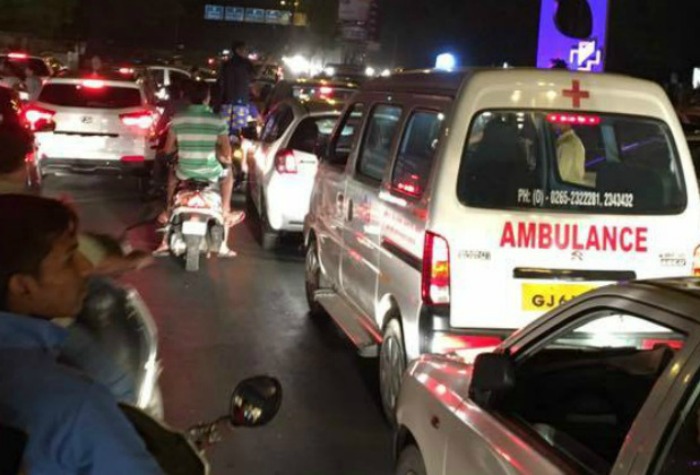 In the newly revised bill, the Union Cabinet has proposed stringent laws and fines to regulate road and vehicular safety.
The key highlight among the changes is slapping a penalty worth Rs 10,000 on those who do not allow an ambulance to pass through traffic.
More recently, an ambulance carrying a bleeding child was stopped in Delhi, just to make way for a Malaysian dignitary. The video that went viral sparked outrage with many slamming the so-called boorish VIP culture.
The penalties in the revised bill are as follows:
1 Driving without a valid license will now attract a fine of Rs 5000.
2 Drunken driving fine stands at Rs 10,000 as opposed to the current Rs 2000
3 Now riders caught without a helmet have to pay a fine of ₹ 1000
Apart from this, the bill seeks to make services like issuance of license totally transparent and online and provides for punitive action against officials in case of delay in issuing of the document to eligible applicants.
If the license is not issued in three days, then the RTO will have to face action. A learner's license can be availed online sitting at home.