Bengaluru Gets 51 Pink Patrolling Vehicles For Womens Safety Enabled With GPS And Cameras
The past couple of years have been reeling with extreme hostile behaviour towards women. And it's no surprise when I tell you that these years have also been an elaborate dossier of all the ills that happened to women: rape,molestation, workplace harassment, eve teasing, exploitation, assault, abuse etc.

Therefore, in a bid to make women feel more secure in their own country and in what looks like an immediate aftermath of the New Year's Eve mass molestation in Bangalore and recent incidents of crimes against women in Banasawadi, Kothanur and other areas, the city will get 51 'Pink Hoysala' patrolling vehicles for the safety of women and children.
These vehicles will soon be added to the existing fleet of 221 vehicles in the city, however, they will exclusively work for children and women.
These vehicles are meant exclusively to aid women. Each vehicle will be manned by three policewomen. They will operate near schools, women's colleges, offices, temples, shopping malls, theatres. and sensitive areas.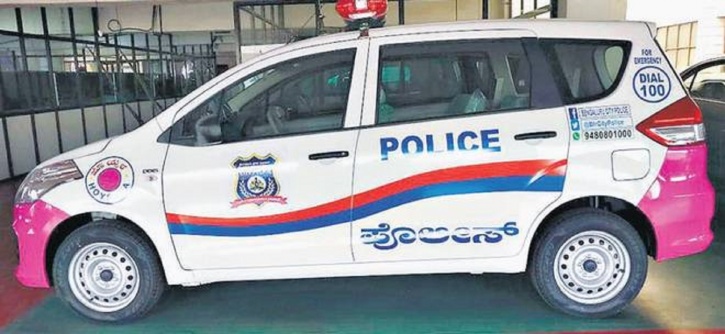 These vehicles are also equipped with GPS units and cameras for the staff at police control rooms to monitor the camera feed.
They will function on the basis of complaints received on the "Suraksha App", along with the police helpline number 100. As soon as the grievance will be introduced, quick action will be taken.
Karnataka Chief Minister Siddaramaiah will flag off the service from Vidhana Soudha on Monday. These pink Hoysala with women staff will be stationed at sensitive locations frequented by women and children.