10 World Renowned Celebrities That Were Born in Darjeeling Which You May Not Know
Darjeeling may be a small town nestled in the Himalayas, but the rich history of this little hill station has produced some great superstars who went out and rose to fame. The hill station of Darjeeling, rich with culture, heritage and natural wonders is famous as a tourist destination and for its tea ofcourse, but there is a lot more to Darjeeling than just that. There are various Indian and International celebrities as well who were born in Darjeeling or spent a large time in Darjeeling for schooling and work. If we look at Darjeeling as a film destination, this small town has always been a favorite movie shooting destination as well since decades covering movies from Bollywood, Kollywood and various other regional and international films.

But little has been known or talked about International celebrities who went to Hollywood and other parts of the world, born in Darjeeling and became actors, actresses and superstars, rising to fame around the globe. Check out the list of these actors and actresses born in Darjeeling.

1. Vivien Leigh
The famous Academy Award winning late actress Vivien Leigh was indeed born in Darjeeling, who later grew up and appeared in award winning movies like Gone with the Wind and A Streetcar Named Desire. Viven Leigh was born in Darjeeling on the campus of St. Paul's School, to a Scottish father and a Roman Catholic mother from Darjeeling. She went to Loreto Convent, Darjeeling and at the age of six moved to London.

2. Erick Avari
Erick Avari, internationally renowned for his roles in films like The Mummy, Daredevil, Home Alone 4, Planet of the Apes, Stargate and many more. Erick Avari was born in Darjeeling into an old Parsi family. His father, Eruch Avari, ran the two movie theatres, the Capitol and the Rink those days. Avari attended North Point School as a day-school for schooling in Darjeeling as well.

3. Anna Kashfi
Anna Kashfi, the late American actress who passed away last year, known for her movie roles in the mid 1950s in Hollywood, also has a connection with the Indian hill station of Darjeeling. Anna Kashfi was born in Darjeeling, India, where her father used to be a traffic superintendent for the Indian railways. She was then raised in Calcutta, and then moved to Wales when she was 13.

4. Sylvia Coleridge
Sylvia Coleridge was a British stage and television actress known for her acting roles in Out of the Unknown, The Avengers, Doctor Who, Survivors, Public Eye and many more. Sylvia Coleridge was born in Darjeeling, when it was a British empire.

5. Hazel Adair
Hazel Adair was a British actress, screenwriter and creator of several soap operas in tv and radio. This British actress Hazel Adair, was also born in Darjeeling when it was a part of British India

6. Roy Pomeroy
Roy Pomeroy was an American special affect artist who also won an Academy Award for the film Wings at the first Academy Awards. Roy Pomeroy was also born in Darjeeling, India in 1892.

7. Mahima Chaudhary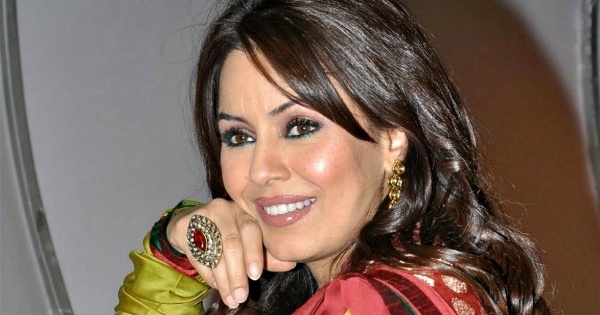 Mahima Chaudhary, a popular Indian Bollywood actress, who won the Filmfare Award for her debut role in Pardes in 1997, was born and raised in Darjeeling. Mahima Chaudhary was born in Darjeeling to a Punjabi Jatt father and a Nepali-origin mother from Darjeeling. She lived in Kurseong and attended Dow Hill till class 10 and then attended Loreto College in Darjeeling.

8. Lyndam Gregory
Lyndam Gregory, was an Indian born British actor, known for his role sin the British theatres, television and soap operas. Lyndam Gregory was born in Darjeeling, to a father who was a tea planter and a Burmese origin mother who was a local school teacher.

9. Sally Nesbitt
Sally Nesbitt, who was born as Sally Hunt, was an actress popularly known for her roles in movies like King Ralph, The Sicilian Clan and Hopscotch. She was born in Darjeeling in 1938.

10. Jamling Tenzing Norgay
Jamling Tenzing Norgay is an Indian Sherpa mountain climber, son of Tenzing Norgay, the man who first climbed Mount Everest in 1953 with Edmund Hilary. Jamling Tenzing Norgay was born in Darjeeling and he climbed Everest in 1996. Norgay is also the author of Touching My Father's Soul, a book on his summit climb experiences. During his Everest climb in 1996, experiences were documented in the 1998 IMAX film, Everest.

If you enjoyed reading it, Please hit the Like button. Would be really appreciated.
Nischal Gurung